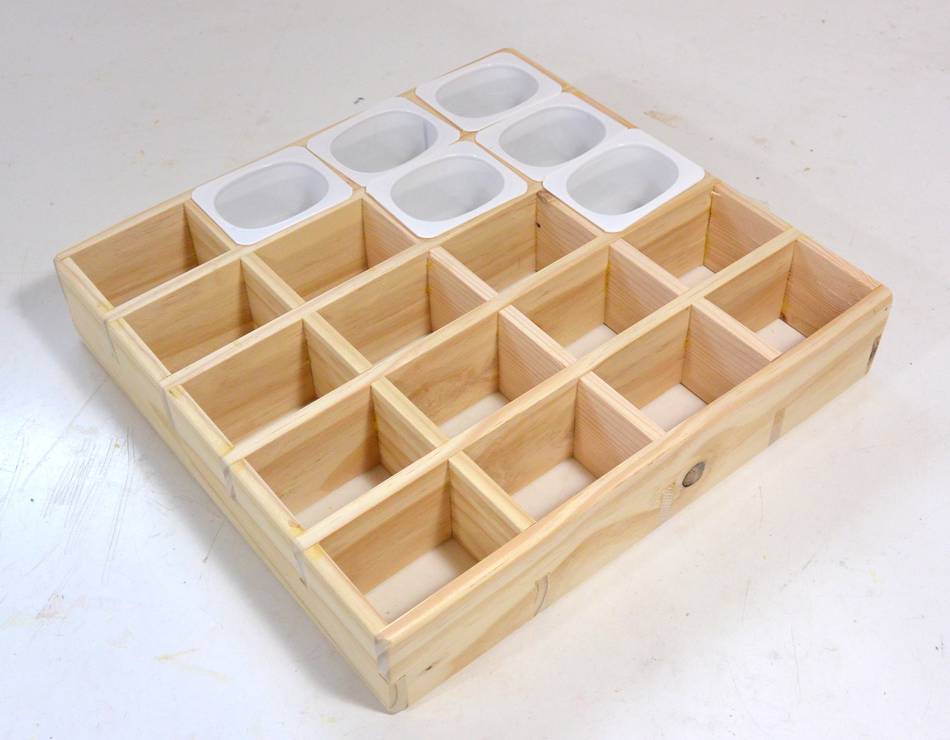 A couple of weeks ago I made this parts bin using yogurt containers after a design for woodgears.ca. I was inspired by the use of these empty containers to use another common plastic container in a similar way.
My world is filled with 1,000's of these coffee creamer containers and so I decided that I would do something with some of them. I often keep a few around for mixing glue and paint, it is good if the plastic containers can get more than one use.
I decided to use the inspiration to make another sort of parts bin. The wood is 2 x 4 stock planed a bit to clean it up and the wholes are drilled with a 1 1/4 in hole saw. I didn't have a forstner bit the right size. The cups just drop into the holes and are kept there by gravity.
Once I got the container done I did what so many of us do, I got carried away. Obviously there needed to be a lid to keep the bits and pieces in so:
I made a nice lid to fit over the box, the top is a piece of plywood/door skin that I had laying around. I used chestnut stain and varnish to finish the box.
Now...what is small enough and important to live in this small part bin?