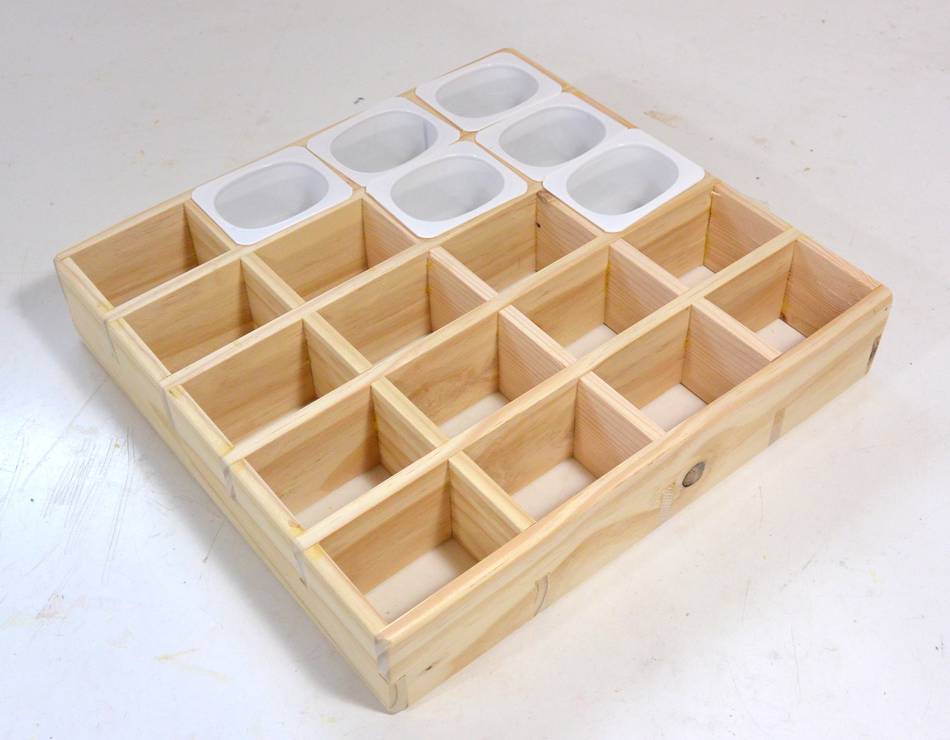 Woodgears.ca is a constant source of information and inspiration. Recently Matthias built a parts sorting try using yoghurt tubs. I liked his idea because we eat lots of yoghurt and I hate to see all those plastic tubs tossed into recycling week after week. I also like anything that might bring organization to my rather cluttered life. Matthias made a rack for 20 tubs, mine is more modest.
I think that nine tubs is a more efficient size, for my purposes. If I load this with screws or nails I can set it out on my bench without giving up too much space.
Unusually, I have made a cutting list for this project.
I made the cutting list so that I could easily make a couple more of these trays. NOTE: the cut list works with this size of sort of square yoghurt tubs. My suggestion is collect the tubs and build your frame to fit. Not all yoghurt comes in the same shape container.
Notice that unlike Matthias I did not make both sets of cross pieces full size. I was using up left over wood and did not have enough to make the industrial strength model from woodgears.ca.
If you don't eat yoghurt, or don't want to fuss with home made stuff.
I kind of like home-made, that is part of the reason that I have a shop.