I saw this desk lamp design on Pinterest and used it as an inspiration.
I chose to use an battery powered LED light. This way the lamp is ultra-portable.
And instead of a carriage I used threaded dowel and tapped two knobs to hold the joint together.
The right end is glued and the left side is for tightening and loosening the joint.
The last time I threaded dowel I cut about 24 inches knowing that I would use it in the future. The tap cuts threads to match exactly, just as when working in metal.
I cut the thread with a thread box: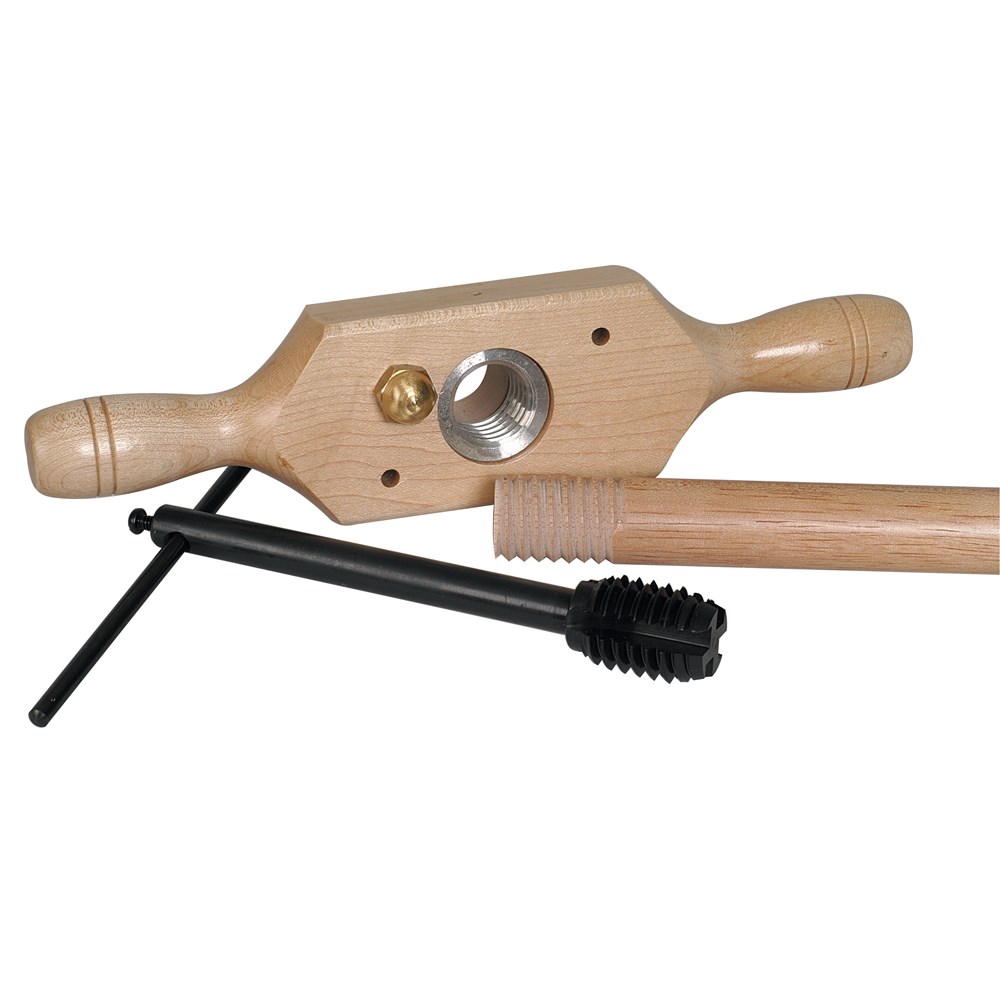 Generally I have had success with threading wood, there are a couple of things to keep in mind. The dowel and nut cut best when wood is straight grained. I soak the dowel in tung oil before threading to help lubricate the cutter. When tapping the threads I drill the appropriate sized hole and then lubricate the tap with paste wax to help while cutting the grooves. I have also found that when tapping the wood is is best after cutting the threads to clean the die and run it through a second time to get clean clear threading.
At this point the glue is drying on the knob and the base. I will take the arms off to finish the lamp and to fit a small section upon which to attach the light. I think I will round the corners and stain the lamp a dark brown.
I think this will make a nice little desk lamp for someone.